Google Shopping Agency Germany
More revenue with efficient Google Shopping campaigns.
Are you looking for an agency that has the same goals as you?
Do you want the highest possible turnover at the lowest possible cost?
As a Google Shopping agency, we are contractually on your side and strive to maximize earnings in shopping campaigns.
Google Display Network Ads
Google Shopping on a success basis
Because we are convinced of our success, we often offer online-retailers ROAS-based compensation. In this way, we put ourselves on your side in the final contract. We only benefit if you benefit too!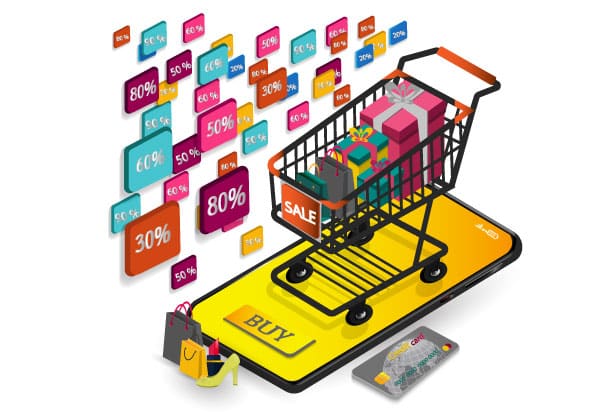 What advantages do we offer?
Knowledge & Experience
As SEA specialists our capital is knowledge & experience. We bring a concentrated load of knowledge & experience to your project. You can use this advantage for you, starting with an inquiry very cost effective.
Pay by performance
For companies with monetary conversion targets, we offer a performance-based compensation model. The payment is up to 100% dependent on your revenue-cost ratio with Google Ads.
Short contract periods
Customer loyalty arises from satisfaction, not from contractual obligations. We only want satisfied customers. Therefore, the contract period is only 3 months at the beginning of a continuous optimization, thereafter at the end of each month.
A selection of satisfied customers












Product Data Feed Optimization
Your product data feed is the most important element for successful sales at Google Shopping. One of our first tasks during collaboration is to optimize Google Shopping Feed. We create a product data feed for your eCommerce project or extend the existing feed so that the best possible data is available in the Google Merchant Center. Whether you use one of the most popular shop systems such as Magento, Shopware, WooCommerce, PlentyMarkets or another system – we support you in creating optimal Google Shopping Feeds for efficient Google Shopping campaigns
Use Google SMART Shopping efficiently
The future of Google Shopping is SMART. These are campaigns that, with machine learning and a Data Base extended by Google, can appeal to users much better than traditional product-keyword-based Google Shopping campaigns.
Since the introduction of SMART campaigns, high data quality and the right strategy are more important than ever for successful Google Shopping Ads. If the data base is large enough, smart shopping campaigns perform much better than traditional PLA campaigns.
As a Google Shopping Agency, we ensure that you enter the competition with optimal conditions and achieve the goals set.
Tracking Audit & Optimization
For Google Shopping to work optimally, the bid algorithms require as much data base as possible. As part of our Google Shopping Optimization, we check your website tracking and add any necessary missing signals. At the end of the tracking optimization is a website that is optimized according to the usual best practice for web tracking and Google Ads tracking, includes conversion goals, as well as micro-conversions. An optimal basis for being able to advertise competitively on Google Shopping.
Up-to-date reporting
As a professional Google Shopping agency, we offer you up-to-date reporting on your project goals. Depending on your business model, we bundle these products in specific clusters for optimal transparency about your shopping campaigns.